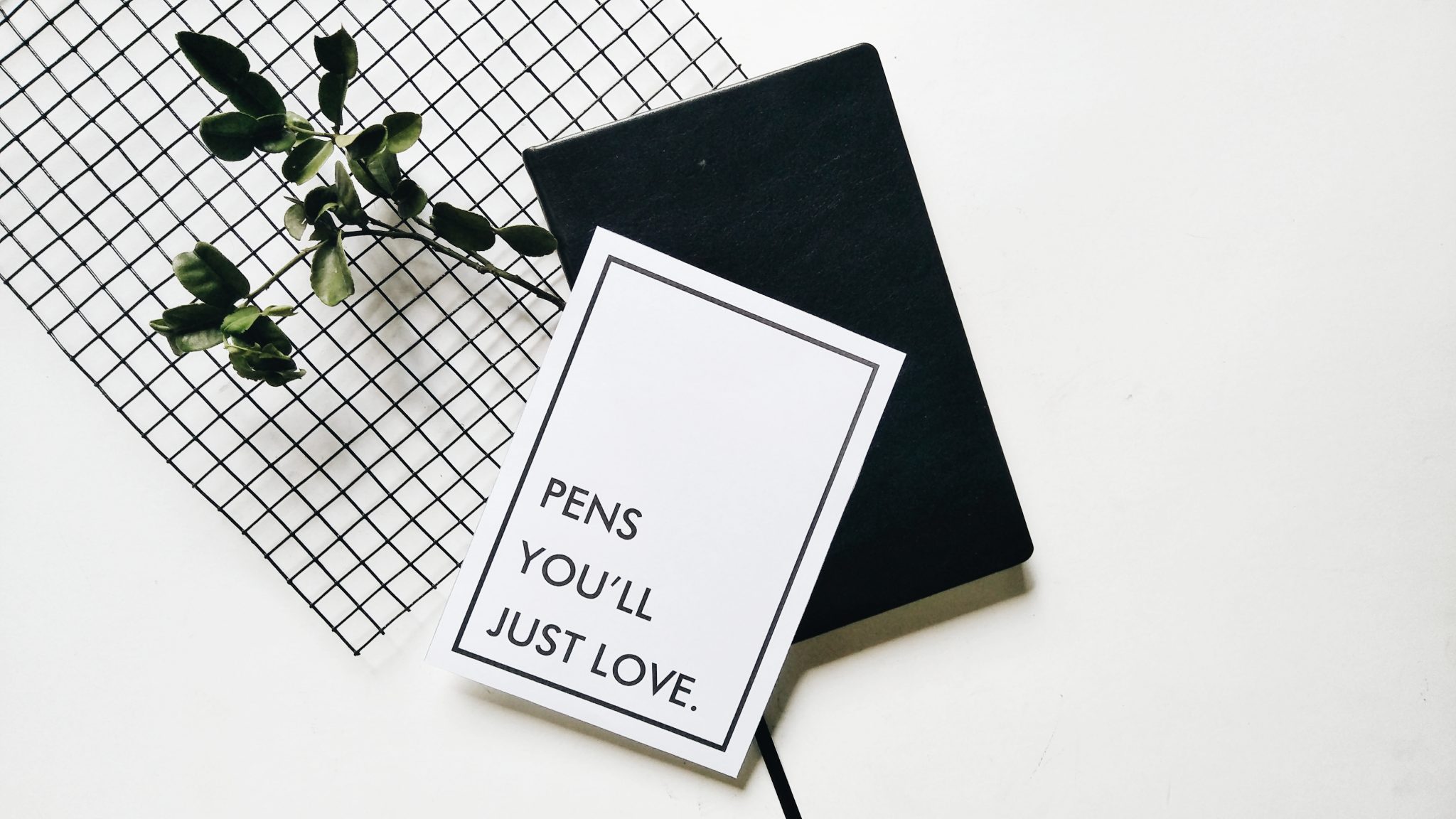 Brush Pens You Will Love
Hey guys! I've been receiving tons of questions on the brush pens I use, so since my previous post is *way* outdated, I figured I'd do an updated post to help you guys out 🙂
1. Pilot Futayaku Double-Sided Brush Pen | (Medium/Fine)
This brush pen is honestly, one of the best combos you'll ever come across! It's got a fine tip, which works incredibly well for journals/smaller letterings. The tip is nice and firm, making the brush really nice and easy to control. The other medium tip works better on bigger projects (in comparison to journals) because the brush tip is bigger, hence the downstrokes are naturally thicker. The medium tip is also a lot softer than the fine tip, so it will need a bit more hand control to work with the brush. In terms of ink flow, this pen, as with all Pilot brush pens, delivers great ink flow as well as a rich, deep black. One thing to take note though, is that the ink isn't refillable, which to me, isn't that big of a deal, since the pens itself aren't too pricey 🙂 Another thing you might wanna take note of is that the ink is water-resistant, so you might wanna try avoiding using this with wet watercolors. Oh, and the medium tip tends to fray a little over time. Other than that, this is a great pen, especially for beginners that wanna try both tips!
2. Pilot Futayaku Double-Sided Brush | (Gray/Black)
This is another handy combo to have! It's go two firm tips, making it very easy to control, one tip is gray and the other is black. The black ink is the usual rich, deep black that you'd get in most Pilot pens, but the gray, in my opinion is a lot less dense than the black ink. One of the cool things you can do with this combo is use the gray to shadow to black ink! All in all, I'd say this pen is a really good buy. The brush tips are easy to control, you get two colors for the price of one, and it generally gives you pretty good wear. Again, the ink isn't refillable, but that being said, this pen isn't too pricey either 🙂 Most MPH bookstores have this pen too!
3. Pilot Fude-Makase Color Brush Pens | (Extra Fine & Fine)
These pens are really similar to the previous two pens in terms of ink flow! These pens come in many colors and two separate brush sizes (fine and extra fine). Both generally are pretty nice, but the extra fine tip is a lot more fragile than the fine tip, and its also harder to control, in terms of creating defined upstrokes and downstrokes. But nonetheless, it gets easier with time. It's great if you like brush lettering on smaller surfaces. The fine tip has been one of my go-to pens, haha. It's got a really sturdy,bullet felt tip that I personally really like working with. The bullet tip gives you so much of control. That being said, it won't give you that realistic, brush feel like say, the medium tip of the Futayaku would give you. Nonetheless, this pen is a staple for me, and I'd definitely recommend it!
4. ZIG Fabricolor Twin Tip Textile Marker
These guys come in such pretty colors! And the best part is, they're permanent on fabrics when you iron them! How cool is that! A blender pen is available to allow you to blend the colors easily. They work incredibly well on paper and wood too! The tip is a soft, flexible brush that requires a bit more control, but honestly, they're pretty easy to work with! The fine marker tip allows you to draw outlines or fill in the details. If you plan on using this on thicker fabrics, I'd suggest using two layers as the fabric may not absorb the ink completely. But overall, I'd say this is a super versatile pen!
5. Tombow ABT Dual Brush Pen
You've probably heard many people going crazy over this pen, and I can say, it's absolutely worth the hype! They come in a lot (and I mean, a lot) of fun colors, as well as a blender pen. The brush itself is nylon, and its soft, allowing you to create fine and thick strokes.The thing I love the most about this pen is the consistency of the ink. The ink naturally gives an ombre-ish kind of look, which I think is really pretty. It also dries pretty quickly! The brush tip itself holds up pretty well and gives you pretty lasting wear. These tips make flourishing really easy too! All in all, these guys are super versatile, super easy to use, and super long-lasting.
6. Kuretake ZIG Wink of Stella Glitter Brush Pens
These are the prettiest pens to ever exist, hands down. It's a much neater way of adding glitter to your lettering. And the glitter is archival! The brush itself is pretty flexible, so it does need more control to get the best out of the pen. One problem that I tend to face with this pen, however, is that the vent hole near the brush tends to cause a lot of bubbling (you may have noticed in one of my videos of this pen). It can be a little irritating, but it's something you'll learn to work with. I find that applying the right amount of pressure to the barrel and cleaning the tip when the ink bubbles usually helps solve the problem. Nonetheless, the ink itself is pretty opaque and pigmented for glitter ink and it also comes in many dreamy colors!
That's pretty much it guys! Also, if you do get any of these twin tip brush pens, remember to store them horizontally (or one of the tips will dry out), and store the rest of your pens tip down ? Hope you guys found this helpful! If you have any questions, feel free to reach out! Till next time ?